Shri Vithalrao Joshi Charities Trust's English Medium Pre-Primary, Primary, Secondary and Higher Secondary School, Dervan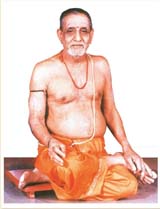 Shri Vithalrao Joshi Charities Trust's English Medium School was established in November 1996. It provides educational instructions on four levels – Pre-primary, Primary, Secondary and Junior College. Children come from Savarda, Sangmeshwar, Chiplun, Dapoli, Lanja, Mumbai and many surrounding clusters of Dervan. The school was started initially to provide educational facility to the children of the staff members of B K L. Walawalkar Hospital run by the Trust at Dervan. The Trust's Management was quick enough to realize the need to educate the children around Dervan. The quality of education around Dervan was in a pathetic state. The parents needed to be convinced to send their children regularly to school. They also needed to be convinced that educating their children will eventually be beneficial to them. The efforts have yielded fruits in the form of the development of the students and the school today.
Residential accommodation, if needed is provided for girls and boys in different dormitories. We believe in "right to education " for boys and girls irrespective of their caste and religion. The S.V.J.C.Trust believes that if India has to become a powerful nation then we must try to reach maximum number of young ones through "affordable education". So we try our best to charge the minimum fees just enough to sustain the running costs of the school.
Shri Vithalrao Joshi Charities Trust's B.K.L. Walawalkar Hospital at Dervan offers state-of-the-art health services to the poor & needy people at affordable rates. The hospital, which is spread over 7 acres of land, in a campus of about 150 acres, is today a glowing example of dedicated service to humanity. Click here to view the details of BKL Walawalkar Hospital, Dervan.