Success in Competitive Exams
Scholarship Examination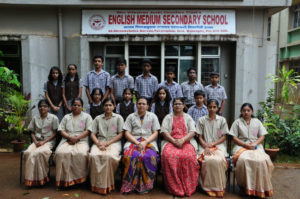 Middle School Scholarship Examination Merit Rank
Sr. No.
Name of the student
Merit Rank
1
AadityaBirajdar
RUR. GEN J 2 / 162
2
Rajasee Mane
RUR. GEN J 4 / 162
3
ShrutiNetake
RUR. GEN J 15 / 162
4
ShreyashBokade
RUR. GEN J 16 / 162
5
DikshaTetambe
RUR. GEN J 19 / 162
High School Scholarship Examination Merit Rank
Sr. No.
Name of the student
Merit Rank
1
Ved Patel
RUR. GEN J 12 / 133
2
SejalYashwantrao
RUR. GEN J 18 / 133
3
AmolPawar
RUR. GEN J 22 / 133
4
SaksheeSuvare
RUR. GEN A 1 / 9
5
YashPatil
RUR. GEN A 1 / 9
6
SatejPatil
RUR. GEN A 2 / 9
7
SahilSawant
RUR. SC B 1 / 3
8
AnshModak
RUR. SC B 1 / 3

Scholarship for Higher Education (SHE) – INSPIRE Scheme
We are very pleased to announce that the award of Scholarship for Higher Education (SHE) under INSPIRE Scheme of Govt. of India valued at Rs. 80,000 per year for five years has been declared for our following four students by virtue of performance within top 1% of the Class XII Board examination March 2014.
The recipients of the award are –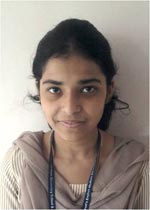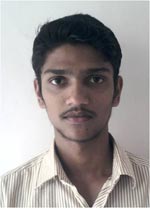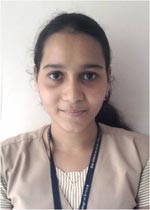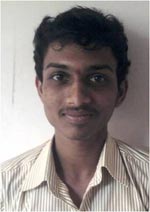 Ms. Pooja M. Jadhav   Mast. Nimish T. Dalvi      Ms. Taisin S. Khot         Mast. Saurabh R. Surve
This Scholarship is available to them if they enroll into Bachelor or Integrated Master's Level programmes in Basic and Natural Science courses like Mathematics or Statistics or Physics or Chemistry or Life Sciences (Botany or Zoology) in any University or College in India recognized by UGC, India.
Award for being State topper in SOF's International English Olympiad Exams 2013-14.
Heartiest congratulations to Mast. Shreyash D. Jadhav, Std. I, on an exceptional performance in the 4th IEO conducted during the academic year 2013-14.
Shreyash has achieved State Rank 6 and International Rank 85 in 4th IEO, which is indeed a very commendable performance considering that millions of students from over 27000 schools from 1360 cities spread across 16 countries appeared for this examination.
His award includes a Merit Certificate, a DVD: IEO – Lands and People and an Annual subscription to BBC Knowledge bi-monthly magazine.
This success owes to his hard work and guidance of his school teachers and parents.
Quite often our students who appear for the Std. IV & Std.VII Scholarship Examinations, conducted by the Govt. of Maharashtra make us proud by securing ranks in the merit list.
Our students also appear for competitive exams such as Dr. Homi Bhabha Balvaidnyanik, "Ganit Pravinya", "Vidnyan Ranjan", Maharashtra Pradnya Shodh, Konkan Pradnya Shodh, Hindi exams, etc.
Click here to view Scholarship Results and Maharashtra Pradnya Shodh for year 2013-14.
German Fit in Deutsch 1 Exam
Our school has opened a window to the world by providing the opportunity to its students to learn foreign languages such as German and Spanish.
For the first time 11 students of std. X of our school appeared for the Fit in Deutsch 1 exam conducted by the Goethe Institute, Max Mueller Bhavan, Pune, and passed with flying colours.
Fit in Deutsch 1

Sr. No

Name of Student

Grade

1

Ms. Shruti Sawant

A+

2

Mast. Nimish Dalvi

A+

3

Ms. Prajakta Shinde

A+

4

Mast. Omkar Kajrolkar

A+

5

Mast. Saurabh Surve

A+

6

Mast. Akash Mate

A+

7

Ms. Pooja Jadhav

A+

8

Mast. Sanmesh Sagvekar

A+

9

Ms. Megha Pandit

A

10

Ms. Shruti Ghag

A

11

Ms. Riya Lad

A
This exam tested the writing, listening, speaking, comprehending and communication skills of the students in German language in which students' progress was found extraordinary though they are all coming from rural area.
State ABACUS Competition
State Level ABACUS Competition was conducted on 11th Feb. 2012 at Pune. The following students were selected for the National ABACUS Competition to be held in May 2012.
Click here to view the Results for the students from our school that appeared for State Level ABACUS Competition.
Maharashtra State Drawing Exam
Click here to view the Results for the students from our school that appeared for Maharashtra State Drawing Examination.